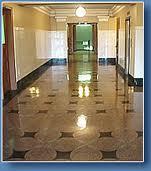 Facility Maintenance is becoming more and more advanced. Osceola's Facility Maintenance Consultants will work with you to determine the most efficient and cost productive way to achieve your company's mission. Our Consultants are versed in the newest technologies relating to every market segment involved in facility maintenance programs, supplies and equipment.
Osceola Supply understands the importance of streamlining the supply chain within each company while identifying with each industry's unique challenges as it relates to facility supplies and programs.
Learn more today how elev8 will change how you view your business.